Collaboration and Innovation Bring $8m US Defence Contract Win
November 2, 2017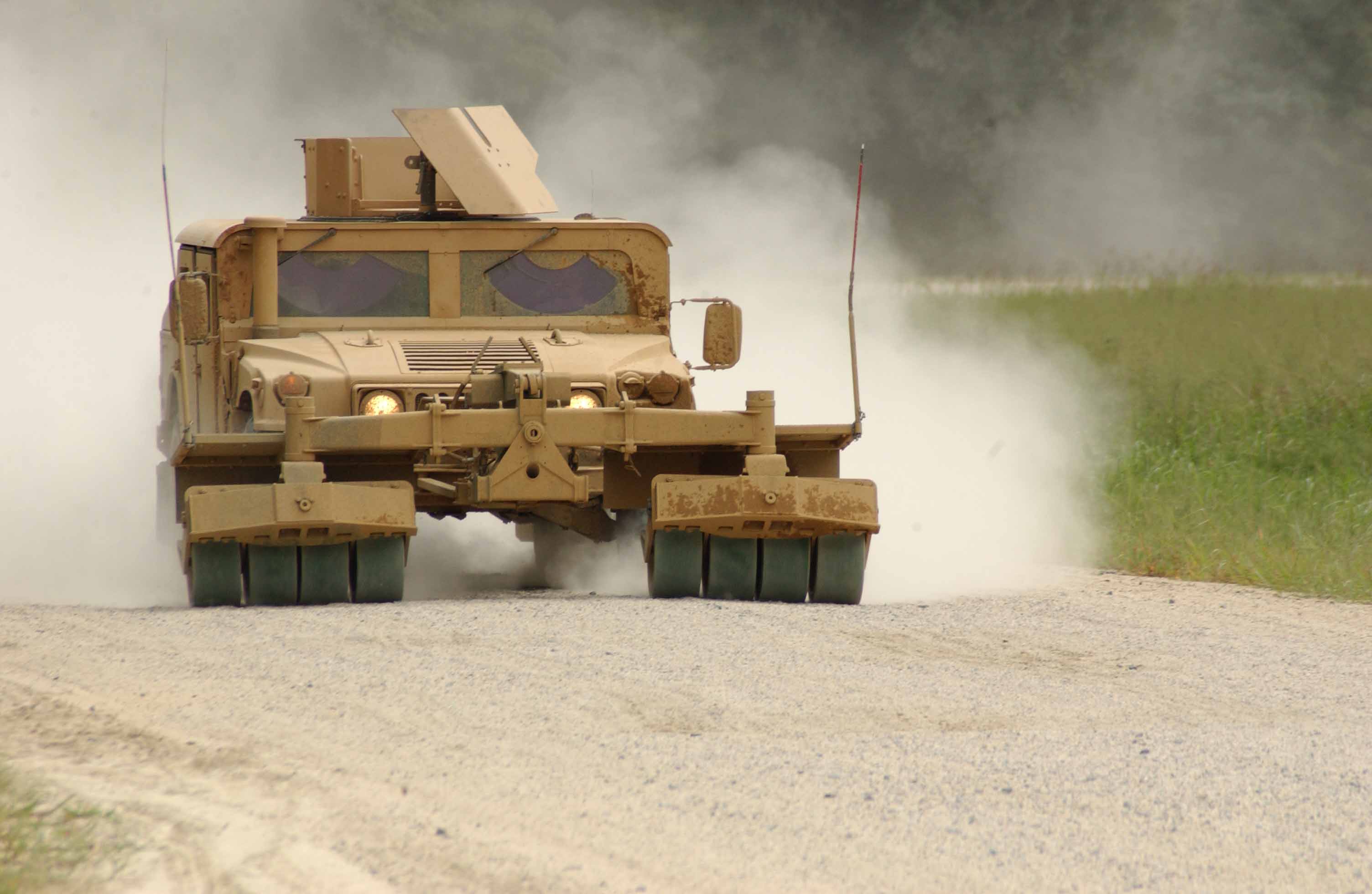 Pearson Engineering and Responsive Engineering are combining their expertise to fulfil a US Government contract to provide counter-IED rollers to Afghanistan.
Part of the award-winning SPARK roller family, credited with saving lives in conflicts around the world, the SPARK OIF(R) works by applying pressure to the ground to detonate Improvised Explosive Devices (IEDs).  
By collaborating on the $8m contract, the firms aim to ensure a seamless manufacturing process from design through to finished product.
Responsive Engineering is responsible for the manufacture of the steelwork of the rollers before despatch to Pearson Engineering for final assembly.
Pearson Engineering technical director, Randall Flack, said: "Despite competition from very capable companies in the US, we have proven that Pearson Engineering are world-experts at providing these solutions and responding to the delivery needs of our customers.
"Our staff worked very hard to make this opportunity a success which is testament to the engineering prowess and dedication that can be found within the company."
Pearson Engineering is able to meet ongoing demands for its rollers thanks to Responsive Engineering's ability to rapidly mobilise to meet high rate production requirements. Their detailed production and value stream knowledge also proved vital in meeting the requirements of the tender and the highly competitive environment.
Graeme Cook, managing director of Responsive Engineering, said: "This is an exciting project to be working on and we were quickly able to reconfigure the shop floor to mobilise the team within days.
"Our highly skilled engineers aim to push the boundaries in terms of manufacturing technology and our involvement right from the design stage ensures a seamless manufacturing process that delivers better value for customers."