Come See Us at Rolling Stock Networking
June 3, 2019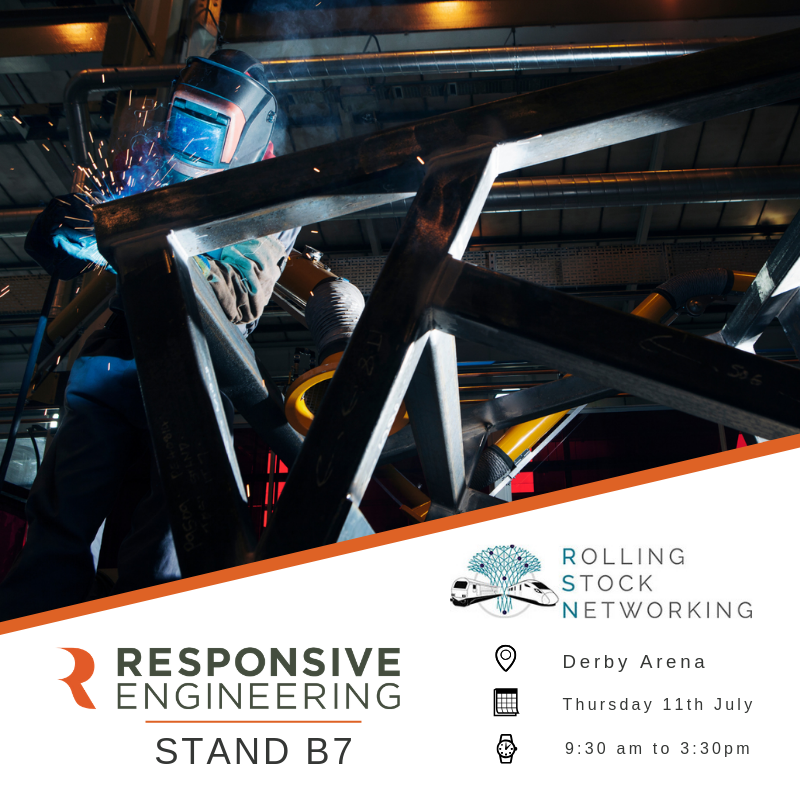 Responsive Engineering is pleased to announce that we will be exhibiting at the first Rolling Stock Networking (RSN) event.
RSN, which takes place next month in Derby, aims to give companies of all sizes that are active in the rolling stock sector the opportunity to network with potential customers and suppliers.
Since achieving the EN 15085 qualification for the welding of railway vehicles and components, the team at Responsive Engineering have gained a wealth of experience in the sector, winning contracts with international clients for high-profile projects.
Ruby McCambridge, Marketing and Sales Co-ordinator, said: "We have made, and continue to make, incredible progress in innovative welding techniques and additive manufacturing, giving us a competitive edge in the rail sector.
"Our unique facilities at the Armstrong Works also allow us to offer a 'start to finish' fabrication service for clients.
"As a business, we are keen to explore further opportunities the sector. We have joined Rail Alliance and delegates attended Railtex in May.
"We look forward to attending the first RSN event next month to meet with potential customers and suppliers, and really showcase North East engineering."
RSN will be held at Derby Arena on July 11th and you can find Responsive Engineering at Stand B7.  If you'd like to arrange a meeting with us in advance, please don't hesitate to email info@responsive-engineering.com, or call us on 0191 497 3400.