Responsive Engineering to Fly the Flag for North East Manufacturing at DSEI
August 27, 2019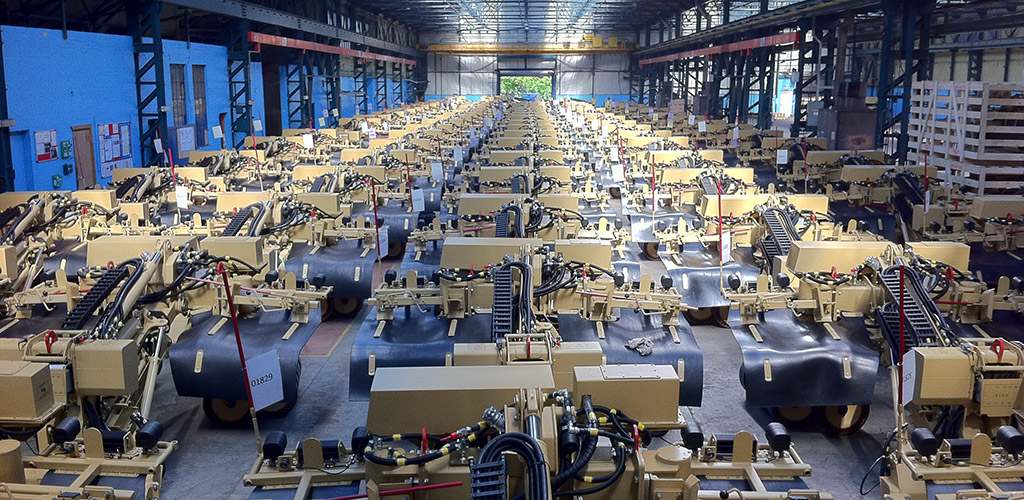 Responsive Engineering is proud to announce that we are attending DSEI 2019. DSEI is the world's leading defence and security event and is expected to host over 35,000 attendees this year.
For the first time, it is hosting a Manufacturing Hub – an exclusive area for Tier 2, 3 and 4 suppliers to strengthen their relationships in the defence industry.
We have a wealth of experience in manufacturing for the defence sector. Our site – Armstrong Works in Newcastle, formerly known as Vickers tank factory – was founded in 1847 by the industrialist Lord William Armstrong.
Today the 38,000m² facility, the length of five football pitches, has retained the UK's only remaining full capability to manufacture both steel and aluminium armoured structures. This includes turrets, hulls (light, medium and heavy) and military bridges.
As part of the Reece Group, we also work closely with our sister company, Pearson Engineering, providing structures and engineered components for their life-saving equipment that is used by armed and security forces around the world.
Gordon MacDonald, Managing Director at Responsive Engineering, said: "The North East has a long and proud history of defence manufacturing and we are looking forward to showcasing our expertise and unique facilities at this key industry event.
"It is great to see that the important role suppliers like Responsive can play in driving innovation in the defence sector – such as modernising processes, generating efficiencies and improving productivity – is being recognised by the introduction of the Manufacturing Hub."
Responsive Engineering has a space at Stand 7. If you would like to arrange a meeting with one of the team whilst we are in London, please don't hesitate to email info@responsive-engineering.com, making sure to include "DSEI 19" in the email subject line.