Recent German welding accreditation broadens Responsive Engineering's range of high quality manufacturing capabilities
October 13, 2021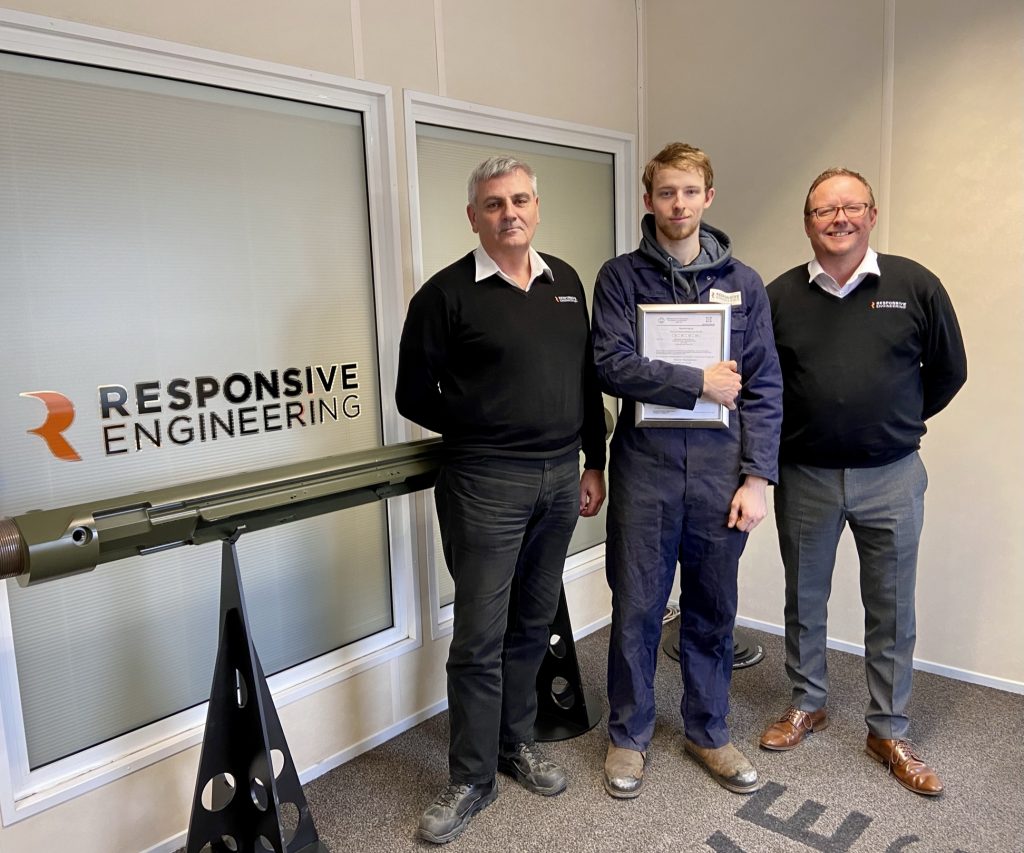 Responsive Engineering has been successfully accredited to the German Military Standard DIN 2303 Q3, joining only two others in the UK. The accreditation builds on the company's existing capabilities which span robotic welding, fabrication of complex and high integrity assemblies, and large scale machining.
Provided by the German Defence Technology Agency, the standard meets the particular specifications often found in requirements for military products including Armoured Vehicles. The achievement comes after a coordinated effort involving training, development and mechanical testing, culminating in blast and ballistic testing of welded test pieces in Germany.
As well as providing a firm platform for future growth in the Armoured Vehicle sector, the broadening of capabilities will create further opportunities for the workforce based in the North East.