Responsive Engineering Looks to the Future with Major Investment in New Machinery
June 20, 2018
A major investment in machinery is leading to new opportunities for Responsive Engineering.
Robotic welding equipment including Kuka KR 240L 180 robot and Fanuc M-6i-100i machines along with a Mazak VTC800/30SR enables the firm to offer an expanded manufacturing service to customers, particularly in the defence, energy and rail markets.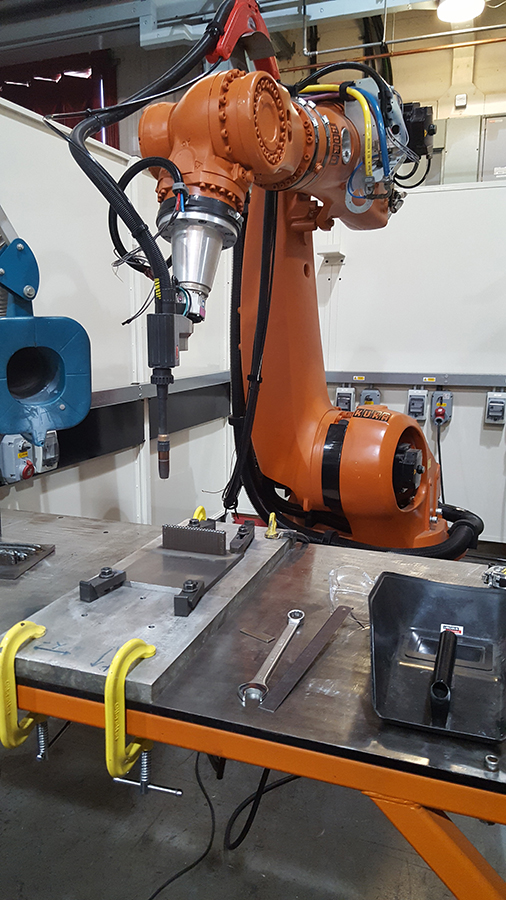 Graeme Cook, managing director, Responsive Engineering, said: "This investment in robotic welding, additive manufacturing and large machining capability enables us to take on increasingly complex and challenging projects and ensure we are meeting the needs of our customers."
The Mazak VTC800/30SR is an up-to-date version of the current VTC800. It has a larger fifth-axis rotary table and benefits from the latest Mazatrol software with smooth control, designed to make the programming and setting of parts a more streamlined experience for the operator.
Project engineering manager, Lloyd Lannigan said: "The existing VTC800 has proven to be a key machine form the day it was commissioned.
"Its versatility has meant that many parts can benefit from fewer set-ups, therefore cutting production costs.
"However, the capacity has been in high demand, so introducing another VTC800 into the machining division will immediately affect the efficiency and on-time delivery of the Responsive machining schedule."
Abbie Whitaker, metallurgist, Responsive Engineering, said: "Additive manufacturing is a rapidly expanding area and investing in robotics will enable us to work with new materials and create complex metal parts at the cutting edge of manufacturing.
"It is exciting to be involved with new technologies and to see the new possibilities they will bring."